Hamilton Global in ESOMAR Congress 2023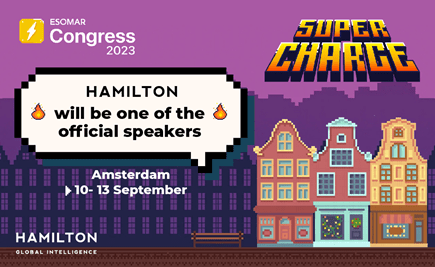 We are delighted to communicate that @Hamilton Global Intelligence has been chosen out of the 500 work candidacies from 45 countries to be included in this year's programme for @ESOMAR Congress 2023 which takes place in Amsterdam, 10-13 September.
We will be sharing our inspirational story with +1000 attendees but also with +3000 online viewers from 100 countries!
A market research and intelligence consulting company with extensive international experience across a multitude of sectors. We specialize in helping businesses compile, structure and analyse information, providing holistic, research-based marketing and business solutions and a strategic market perspective.
An exciting cultural and social journey that connects us to our environment, its brands, its consumers and the society to which they relate and belong.
We provide strategic solutions for successful and sustainable brands to grow and develop within different areas.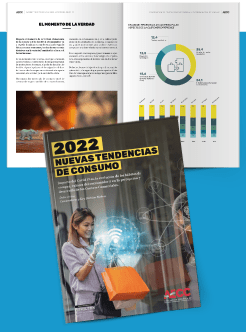 NEW CONSUMER TRENDS 2022:
Discover the impact of Covid19 on the evolution of shopping habits, consumer values and the perception and development of Shopping Centers in Spain (in Spanish).